My Blog
Posts for: October, 2019
By Brooks Cosmetic & Family Dentistry
October 15, 2019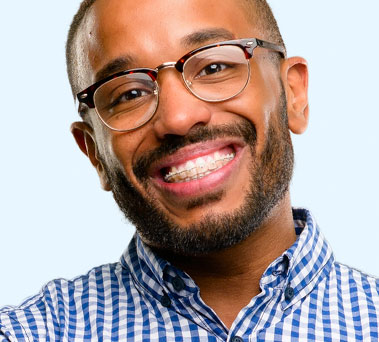 October is National Orthodontic Health Month, and the more than 18,000 members of the American Association of Orthodontists want you to know the importance of a good bite. Correcting a bite problem can do wonders for your health and well-being—and the added benefit of a more attractive smile can do wonders for your self-image and relationships.
Perhaps, though, you're well past your teenage years and think you might be too old to consider having your teeth straightened. Not at all: Even if you're a senior adult, you can still undergo bite correction as long as your overall periodontal health is sound.
But then why go through the effort and expense of orthodontic treatment? Here are 3 top reasons why correcting a poor bite is worth it at any age.
Improve digestion. As we chew during eating, our teeth turn food into digestible bits that our body can easily process for nutrients. Misaligned teeth, though, aren't as efficient at this first step in the digestion process, causing less efficiency at retrieving nutrients along the way. Correcting your bite could therefore improve your digestion and your health.
Prevent dental disease. While you need to brush and floss every day to prevent tooth decay or gum disease, it's a lot easier if your teeth are properly aligned. Crooked teeth are more prone to collect and harbor disease-causing plaque that can "hide" from brushing and flossing. Correcting your bite can make it easier to remove plaque, thereby decreasing your risk of a tooth-destroying infection and gum disease that can contribute to chronic inflammation in the body.
Renew your confidence. While the previous two therapeutic reasons are primary for orthodontic treatment, don't discount the power of an improved smile. Gaining a more attractive smile can boost your confidence in social and business situations—which could change your life. Consider it the added "cherry on top" that accompanies better health and wellness when you correct your bite.
If you're interested in a healthier life and a more attractive smile, see us for a complete orthodontic evaluation. Even if you're an older adult, you may still be a good candidate for bite correction. And you might not even need to wear braces: depending on your condition, we may be able to correct your bite with clear aligners that are nearly invisible to others while you're wearing them.
There are good reasons for improving your bite. The sooner you do, the greater the benefits to your health and confidence.
If you would like more information about orthodontic treatment, please contact us to schedule a consultation. To learn more, read the Dear Doctor magazine articles "Moving Teeth With Orthodontics" and "Orthodontics for the Older Adult."
By Brooks Cosmetic & Family Dentistry
October 05, 2019
$9.1 billion: That's how much we Americans spent in 2018 on Halloween festivities, according to the National Retail Federation. And a sizeable chunk of that was for candy—a whopping 600 million pounds worth. That, my friends, is a lot of sugary goodness. For kids, it's what Halloween is all about—scoring a sack full of sticky, gooey, crunchy candy. For parents, though, all that sugar raises concerns for their kids' dental health.
That's because of something that loves sugar as much as little humans: oral bacteria. The more these microscopic creatures consume, the more they reproduce, which consequently leads to more mouth acid, a by-product of their digestion. Elevated acid levels can dissolve the mineral content in enamel and create the conditions for tooth decay.
To cut to the chase, excessive candy consumption increases the risk of tooth decay. Short of banning candy and ruining your kids' holiday fun, what then can you do to lower that risk this Halloween?
Here are a few tips:
Limit candy to mealtimes. The mouth's acid levels tend to rise while we're eating. The body counters with saliva, which has the capacity to neutralize acid and restore lost minerals to enamel. But if your kids are snacking on sweets over a long period, saliva can't get ahead of the recurring waves of acid. So, try to limit your kids' candy consumption to a few pieces at mealtimes only.
Don't brush right after eating candy. The short period during and after eating of high acid levels can still soften tooth enamel. If your child brushes soon after eating candy, they could also remove tiny bits of softened enamel. Instead, wait at least 30 minutes to an hour before brushing to allow saliva time to remineralize the enamel.
Encourage alternatives to candy as Halloween treats. While candy is a huge part of Halloween, it needn't have a monopoly on all the celebratory fun. So, encourage your little tricksters to accept—and their treaters to provide—other kinds of treats like small toys, glow sticks, or other items that count as treasure to children (be sure they're age-appropriate, though).
Halloween is a great time of family fun, and candy may always play a prominent role in the merriment. Just be sure to practice moderation with sweet Halloween treats to avoid dental problems down the road.
If you would like more information about how to manage your family's sugar consumption for optimum dental health, please contact us or schedule a consultation. To learn more, read the Dear Doctor magazine articles "The Bitter Truth About Sugar" and "Nutrition & Oral Health."