My Blog
Posts for tag: Oral Cancer
By Brooks Cosmetic & Family Dentistry
July 07, 2019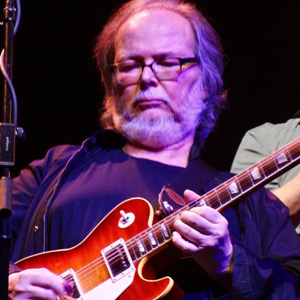 Fans of the legendary rock band Steely Dan received some sad news a few months ago: Co-founder Walter Becker died unexpectedly at the age of 67. The cause of his death was an aggressive form of esophageal cancer. This disease, which is related to oral cancer, may not get as much attention as some others. Yet Becker's name is the latest addition to the list of well-known people whose lives it has cut short—including actor Humphrey Bogart, writer Christopher Hitchens, and TV personality Richard Dawson.
As its name implies, esophageal cancer affects the esophagus: the long, hollow tube that joins the throat to the stomach. Solid and liquid foods taken into the mouth pass through this tube on their way through the digestive system. Worldwide, it is the sixth most common cause of cancer deaths.
Like oral cancer, esophageal cancer generally does not produce obvious symptoms in its early stages. As a result, by the time these diseases are discovered, both types of cancer are most often in their later stages, and often prove difficult to treat successfully. Another similarity is that dentists can play an important role in oral and esophageal cancer detection.
Many people see dentists more often than any other health care professionals—at recommended twice-yearly checkups, for example. During routine examinations, we check the mouth, tongue, neck and throat for possible signs of oral cancer. These may include lumps, swellings, discolorations, and other abnormalities—which, fortunately, are most often harmless. Other symptoms, including persistent coughing or hoarseness, difficulty swallowing, and unexplained weight loss, are common to both oral and esophageal cancer. Chest pain, worsening heartburn or indigestion and gastroesophageal reflux disease (GERD) can also alert us to the possibility of esophageal cancer.
Cancer may be a scary subject—but early detection and treatment can offer many people the best possible outcome. If you have questions about oral or esophageal cancer, call our office or schedule a consultation. You can learn more in the Dear Doctor magazine article "Oral Cancer."
By Brooks Cosmetic & Family Dentistry
September 10, 2018
What your dentist in McDonough, GA, wants you to know about oral cancer screenings
Oral cancer is a serious diagnosis. The good news is there is a lot that can be done to prevent oral cancer, including oral cancer screenings. Dr. Robert Brooks at Brooks Cosmetic & Family Dentistry in McDonough, GA, wants to share how oral cancer screenings can save your smile. He proudly serves residents of McDonough, and Hampton, GA, and he can care for you and your smile too.
One of the most common causes of oral cancer is tobacco use, so if you are smoking or chewing tobacco, the first step in preventing oral cancer is to quit using tobacco in any form. Excessive alcohol use has also been linked to oral cancer, so lifestyle habits are something you can control, and eliminating or limiting the use of these harmful substances could prevent oral cancer and save your life.
It's also important to do a self-check of your soft tissue around and inside your mouth. Be sure to look for:
Red or white open sores that don't heal
Wrinkled, thickened, or whitish tissue
Tenderness or numbness
Swollen lymph nodes in your neck
You should also seek attention for a chronic sore throat, hoarseness, difficulty chewing, swallowing, or speaking.
Visiting your dentist regularly is the main way to diagnose oral cancer early, and early diagnosis and treatment are vital to your survival. In fact, early diagnosis and treatment can raise your chances of surviving by 75 percent! Without early diagnosis and treatment, oral cancer can spread resulting in a five-year survival rate of only 20 percent.
When you visit Dr. Brooks for your regular dental exam, he will also do a thorough oral cancer screening, checking your lips, cheeks, gums, tongue, and other areas for any abnormalities. He will also take x-rays, a main tool in detecting abnormalities which have affected the bone surrounding your teeth and your jaw.
Oral cancer screenings are a vital way to save your smile and keep you healthy. Your dentist can help. To find out more about oral cancer screenings and other dental services, call Dr. Robert Brooks at Brooks Cosmetic & Family Dentistry, serving residents of McDonough, and Hampton, GA. Call today and save your smile!