My Blog
Posts for tag: tooth decay
By Brooks Cosmetic & Family Dentistry
October 28, 2017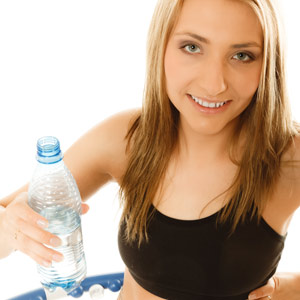 Your teeth's hard, enamel coating protects them from environmental dangers or disease. But although it's made of the hardest substance in the human body, enamel isn't invincible — prolonged exposure to acid can cause dental erosion, a condition in which the enamel's mineral content permanently dissolves, a process known as de-mineralization.
De-mineralization occurs anytime our mouth environment becomes too acidic due to eating or drinking items with high acid content. Saliva normally neutralizes mouth acid in thirty minutes to an hour after we eat, as well as restores mineral content to the enamel (re-mineralization). Danger arises, though, if the saliva's buffering action is overwhelmed by chronic acidity, caused mainly by constant snacking or sipping on acidic foods and beverages throughout the day — in this situation, saliva can't complete the process of buffering and re-mineralization.
As a result, the enamel may permanently lose its mineral content and strength over time. This permanent dental erosion leads to serious consequences: the teeth become more susceptible to decay; the dentin becomes exposed, which causes pain and sensitivity to pressure and temperature changes; and changes in the teeth's size and color can negatively alter your appearance.
It's important to take action then before dental erosion occurs. Along with daily oral hygiene, restrict your consumption of acidic foods and beverages to meal times and cut back on between-meal snacks. Rather than a sports drink after exercising, drink nature's hydrator — water. You should also alter your brushing habits slightly — rather than brush right after you eat, wait thirty minutes to an hour. This gives saliva time to restore the mouth to its normal pH and re-mineralize the enamel. Brushing right after can remove even more of the minerals in softened enamel.
If significant erosion has occurred, there are a number of treatment options we can undertake to preserve remaining tooth structure and enhance your appearance. In moderate cases, we can reshape and cover damaged teeth using dental materials like composite resins or porcelain to fill decayed areas or cover teeth with veneers or crowns.
The key of course, is to identify dental erosion through clinical examination as soon as possible to minimize damage. Your enamel plays a critical role in protecting your teeth from disease — so take the right steps to protect your enamel.
If you would like more information on protecting your enamel, please contact us or schedule an appointment for a consultation. You can also learn more about this topic by reading the Dear Doctor magazine article "Dental Erosion."
By Brooks Cosmetic & Family Dentistry
August 02, 2016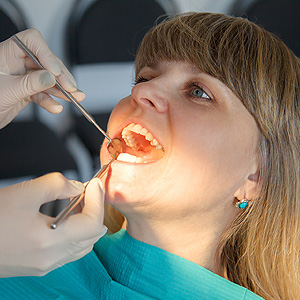 Since the late 19th Century, dentists have used established protocols to successfully prevent and treat tooth decay. But there've been changes to this approach the last few years to improve its effectiveness, changes we now refer to as Minimally Invasive Dentistry or MID.
The older approach for treating dental caries (tooth decay) follows the protocols established by Dr. G.V. Black, considered the father of modern dentistry. Black advocated removing not only decayed structure but also some of the healthier but vulnerable portions of a tooth, to avoid further decay and make the tooth easier to clean. This resulted in larger fillings, although they've become smaller as dental techniques have advanced.
MID, on the other hand, aims to remove as little tooth structure as possible while still effectively treating and preventing future decay. To achieve that goal we begin first with a complete assessment of a patient's individual decay risk, known as Caries Management By Risk Assessment (CAMBRA).
With CAMBRA, we're looking at other factors besides individual tooth health: a patient's hygiene, lifestyle and dietary habits; the types and amount of bacteria present; and the quality of saliva flow, needed to neutralize mouth acid. With these the results we develop a customized prevention and treatment strategy.
MID also focuses on detecting dental caries as early as possible. Besides traditional x-rays, we're beginning to use other methods like dental microscopes, laser fluorescence, infrared photography or optical scanning. Early detection leads to early intervention, and with techniques that are much less invasive than the traditional approach.
The new approach also changes how we repair decayed teeth. We're increasingly using air abrasion, a technology that uses fine particles in a pressurized air stream to remove softer decayed tooth material and less healthy structure than the traditional dental drill. We're also using composite resin and other advanced materials for filings: these tooth-colored materials are stronger than previous versions and are quickly taking the place of metal amalgam, requiring less structural removal to accommodate them.
MID's core principles are early disease detection, proactive prevention and treatment with less structural removal. With this enhanced approach to effective dentistry, we're keeping your teeth healthy with minimal discomfort, lower costs and less long-term impact.
If you would like more information on the benefits of the MID approach, please contact us or schedule an appointment for a consultation.
By Brooks Cosmetic & Family Dentistry
July 10, 2016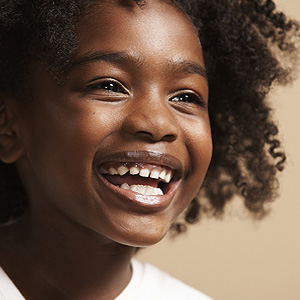 Despite everyone's best efforts, one of your child's primary ("baby") teeth has become decayed to the point it might be lost prematurely. Saving it would require extensive treatment like capping it with a crown or performing a pulpotomy, similar to a root canal treatment.
You may be thinking: since it's going to come out eventually, why go to the expense of trying to preserve it longer? Actually, there are good reasons to save a baby tooth depending on your child's age — for now and for the future. Here are 4 of them.
They're important for nutrition. Baby teeth are quite similar to permanent teeth — not only do they look like them, they perform like them too, enabling a growing child to chew and digest food needed to boost their development. Even the loss of one tooth for an extended period makes effective chewing harder.
They're important for speech development. With their first words, children develop speech patterns rather quickly. Their baby teeth play an important role in this: just like permanent teeth, they provide the tongue with points of contact for making a variety of sounds. A missing tooth for a prolonged period could interfere with making certain sounds and could have a stunting effect on their speech development.
They're important for permanent teeth eruption. Baby teeth also serve as placeholders for their successors, the permanent teeth that are in development just under the gums. A baby tooth normally remains until the permanent tooth is ready to erupt within the path set by the primary. If they're lost prematurely, the permanent tooth may not erupt as it should; and adjacent permanent teeth can drift toward the empty space and out of alignment.
They're part of their smile. Baby teeth help children fit in socially with adults and other children — they help them look normal. A missing tooth stands out when they smile — and not in a good way. This could impact the way they interact socially with others, extending even into adulthood.
If you would like more information on dental care for your child, please contact us or schedule an appointment for a consultation. You can also learn more about this topic by reading the Dear Doctor magazine article "Importance of Baby Teeth."