My Blog
Posts for tag: veneers
By Brooks Cosmetic & Family Dentistry
January 15, 2018
The dentists in McDonough, GA, know their patients want to have better-looking smiles, but sometimes the cost can be too high. For that
reason, Dr. Robert Brooks offers dental veneers.
What are veneers used for?
Veneers are used to resurface an individual's teeth if they're stained, mishappened, crooked, chipped, irregularly shaped, or overcrowded.
Veneer Procedure:
When you come into your dentist's McDonough, GA, office, your doctor will examine your teeth and assess whether veneers are right for you. If Dr. Robert Brooks decides that veneers can work for you, then any underlying issues, like cavities, will need to be resolved first. Afterwards, your doctor will take impressions of your teeth then send them to a lab where a custom set of veneers matching the color of your teeth will be made for you.
When your veneers finally arrive, your dentist will remove enamel from the surface of your teeth and then cement veneers to replace the enamel that has been removed. Removing enamel is an irreversible process and, because veneers are made out of thin porcelain or plastic, you won't feel like your teeth are protruding. On the contrary, they will feel smooth, even and properly aligned with the rest of your teeth.
Other advantages, besides concealing the faults mentioned above, is that the procedure doesn't need very much anesthesia. Also, veneers have an impressive color stability which makes them highly resistant to staining. So you'll be able to sip your tea or coffee without any worries.
How to care for veneers?
Porcelain veneers are strong, but it's important to take proper care of them. Brushing and flossing are essential. Brush twice a day and floss at least once before bed. In addition to your daily dental regimen, don't skip your bi-yearly exam with your doctor.
For more information on veneers, contact your dentists in McDonough, GA, by calling (678) 583-0330. Dr. Robert Brooks will be more than happy to help you with your dental needs!
By Brooks Cosmetic & Family Dentistry
March 10, 2017
Discover how your smile's appearance could greatly benefit from dental veneers.
Whether it's a movie star or a sibling, there is probably someone in your life whose smile is so perfect that you can't help but both envy and admire them. Of course, you don't have to sit around green with envy. Our McDonough, GA, cosmetic dentist Dr. Robert Brooks can also help you achieve the perfect smile with porcelain veneers.
What are veneers?
Veneers are contact lens-thin porcelain shells that are made to look like natural tooth enamel. Each shell is custom made to fit over a tooth, so whether you decide to improve the appearance of one or all of your teeth, getting dental veneers can help.
What should I know about dental veneers before I get them?
Our McDonough, GA, dentist believes it's important that every patient understands the full treatment process before they choose any cosmetic or restorative dentistry. Before getting dental veneers you should understand these things,
Traditional veneers are only applied to the front of your teeth but some tooth enamel will need to be removed prior to placing them.
Since only about 0.5mm of enamel will be removed this can usually be done with local anesthetic. Of course, once enamel has been removed, it will not grow back so it's important that you understand that veneers are meant for life.
Veneers can last up to 10 years or more before needing to be replaced. Brush and floss them daily and treat them just like natural teeth. Keep up with your professional dental cleanings to make sure your veneers remain healthy.
Veneers are made from porcelain so they are stain-resistant; however, over time the resin may start to darken if you consume a lot of staining foods and drinks. Limit these items from your diet.
Some tooth sensitivity is normal for a couple days after enamel has been removed and veneers have been placed. This sensitivity should go away after a few days.
Talk to your dentist about whether no-prep veneers are an option. Unlike traditional veneers, no-prep veneers are very thin and won't require enamel to be removed prior to application.
Jaw clenchers, nail-biters and teeth grinders are more likely to damage dental veneers. Talk to us about ways to stop these behaviors to protect the integrity of your restorations.
Brooks Cosmetic & Family Dentistry in McDonough, GA, is here to give you the smile you've always wished you had. Don't wait any longer to find out if porcelain veneers are right for you.
By Brooks Cosmetic & Family Dentistry
January 07, 2017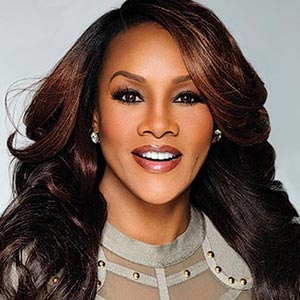 What's an actor's most important feature? According to Vivica A. Fox, whose most recent big-screen role was in Independence Day: Resurgence, it's what you see right up front.
"On screen, your smile and your eyes are the most inviting things that bring the audience in" she said. "Especially if you play the hot chick."
But like lots of people, Vivica reached a point where she felt her smile needed a little help in order to look its best. That's when she turned to a popular cosmetic dental treatment.
"I got veneers years ago," Ms. Fox told Dear Doctor magazine in a recent interview, "just because I had some gapping that probably only I noticed."
What exactly are dental veneers? Essentially, they are thin shells of lustrous porcelain that are permanently attached to the front surfaces of the teeth. Tough, lifelike and stain-resistant, they can cover up a number of defects in your smile — including stains, chips, cracks, and even minor spacing irregularities like the ones Vivica had.
Veneers have become the treatment of choice for Hollywood celebs — and lots of regular folks too — for many reasons. Unlike some treatments that can take many months, it takes just a few appointments to have veneers placed on your teeth. Because they are custom made just for you, they allow you to decide how bright you want your smile to be: anywhere from a natural pearly hue to a brilliant "Hollywood white." Best of all, they are easy to maintain, and can last for many years with only routine care.
To place traditional veneers, it's necessary to prepare the tooth by removing a small amount (a millimeter or two) of its enamel surface. This keeps it from feeling too big — but it also means the treatment can't be reversed, so once you get veneers, you'll always have them. In certain situations, "no-prep" or minimal-prep veneers, which require little or no removal of tooth enamel, may be an option for some people.
Veneers aren't the only way to create a better smile: Teeth whitening, crowns or orthodontic work may also be an alternative. But for many, veneers are the preferred option. What does Vivica think of hers?
"I love my veneers!" she declared, noting that they have held up well for over a decade.
For more information about veneers, please contact us or schedule an appointment for a consultation.